The Cultural Council for Palm Beach County is poised to provide more funding for Palm Beach County's arts and cultural sector over the next 12 months than it has at any single point in its 46-year history.
It is a Year of Extraordinary Support.
Our Year of Extraordinary Support, or YES!, is the culmination of years of planning and fundraising, guided by our recent sector-wide Cultural Needs Assessment. The Year of Extraordinary Support is a collection of new funding initiatives, grants, and programs for cultural organizations and creative professionals across all disciplines, supported by the Palm Beach County Board of County Commissioners, Palm Beach County Tourist Development Council, the Cornelia T. Bailey Foundation, as well as other private foundations, and individual philanthropists. With a combined total of nearly $10.6 million in funding, the Year of Extraordinary Support is a bold new initiative for the Cultural Council to provide funding, support, visibility, and opportunity to the arts and cultural community.
"Supporting the cultural sector is absolutely essential – now more than ever. The arts and culture community drives economic impact, supports thousands of jobs, and contributes to quality of life in Palm Beach County," said Lawrence. "We've worked diligently this past year to assemble new funding initiatives that provide support and new opportunities for creative professionals and cultural organizations. We are fortunate to have visionary partners to help us provide grants, fellowships, and other support services that will create a ripple effect in Palm Beach County."
Funding for Cultural Organizations
Cultural Capital Fund
The Cultural Council partnered with Palm Beach County to introduce a new $3 million capital grant program utilizing American Rescue Plan funds to provide eight organizations with grant dollars for infrastructure, capital improvements, and other construction projects through the Palm Beach County Cultural Capital Fund. Applicants submitted letters of intent over the summer, and 10 organizations were selected to submit full applications. Organizations were recommended and approved to receive funds through the Cultural Capital Fund. The grants will be awarded through a reimbursement format once the approved costs have been verified, documented, and approved.
The eight organizations receiving grants through the Cultural Capital Fund are:
Category B & Category C-II Grants to Cultural Organizations
The Tourist Development Fund for Cultural Tourism (Category B) and the Tourist Development Fund for Cultural Marketing (Category CII) are biennial grant programs. These grant programs are open to Palm Beach County nonprofit arts and cultural organizations. Category B applicants must have annual operating revenues of at least $1.175 million to fund marketing and program expenses associated with performances, exhibitions, and cultural events. Category CII applicants must have annual operating revenues between $200,000 and $1,174,999 to fund marketing and program expenses associated with performances, exhibitions, and cultural events.
First time applicants and individuals new to the grant process are strongly advised to attend an application workshop before completing an online application. Applications will open in the spring of 2025. Please check our Grant Programs page for any changes or updates.
Due to the Council's advocacy, cultural tourism efforts, and record-high tourism in the county since the pandemic, large and mid-sized cultural organizations may apply for funding for cultural tourism grants, funded by hotel bed tax through the Tourist Development Council. The allocation will increase by $2 million in the next cycle, bringing the total allocation to $7 million in cultural tourism grants. Recipients of cultural tourism funding are currently in year one of a two-year cycle. The next opportunity to apply for funding through the Tourist Development Council cultural tourism grant program will be in the first quarter of 2025.
Category C1 Grants to Small and Emerging Cultural Organizations
The Cultural Development Fund for Small or Emerging Cultural Organizations is an annual grant program open to nonprofit cultural organizations with operating revenues of at least $25,000. The grant program is designed to preserve cultural heritages and traditions through the arts, significantly advance cultural opportunities for children and youth, and to create opportunities for Palm Beach County residents to experience culturally diverse, innovative, and excellent cultural programs and projects. Small organizations that are stable are encouraged to apply as well as emerging organizations that have the potential to grow into future mid-sized organizations. Funded through the County's ad valorem tax, this program provides resources to small, stable organizations or new, emerging organizations to preserve cultural heritages and expand cultural opportunities for children and youth. This pool of funds was recently increased to $300,000.
First time applicants and individuals new to the grant process must contact staff and attend a mandatory workshop for training and technical assistance prior to completing the application.
Application materials, guidelines, and more information about the program will be available in the summer of 2024.
Arts Administrators of Color Fellowship
The Cultural Council is creating a 10-month fellowship program to amplify new and diverse voices in arts and culture, build a leadership pipeline of arts administrators and graduate students interested in careers in the arts, and provide career enhancement opportunities through a series of workshops, networking, mentoring, and other curricula. Applications will open in the fall of 2024.
Funding for Creative Professionals
Artist Innovation Fellowship
The Council's Artist Innovation Fellowship Program celebrates the artistic process and supports professional artists in all artistic disciplines with funding to pursue new avenues of creativity, expand upon current work, and other endeavors to propel his/her career forward. Selected by a regional panel of discipline-specific arts professionals, applicants are evaluated according to the quality of the applicant's artistic work, the strength of their proposed fellowship activities and its relation to their work, and the intended impact on the applicant and his/her work. Fellowships are awarded to applicants who demonstrate a sustained level of accomplishment, commitment, and artistic excellence.
Through the extraordinary support of the Cornelia T. Bailey Foundation, the Cultural Council is offering an expanded third round of the groundbreaking Artist Innovation Fellowship program. This third round will provide $7,500 grants to 10 artists across all artistic disciplines to allow artists to explore the creation of new works, conduct research, participate in retreats or workshops, study with master artists in their field, or travel to gain new insight and inspiration for new work. Applications are NOW AVAILABLE for the third round. The deadline for submission is December 22, 2023. In addition, the Council will offer 4 workshops throughout Palm Beach County to assist creative professionals in the application process. Information about the program, guidelines, application materials, and workshop dates and locations are available here.
To learn more about previous recipients of the Artist Innovation Fellowship, click here.
Artist Ambassador Program
From a competitive application process, the Cultural Council selected three artists – a dancer, a poet, and a musician to be cultural ambassadors for the County and the Cultural Council. These subject matter experts will create lists of resources and opportunities that will exist on our website as a permanent toolkit and resource site for artists. They'll also assist and mentor other artists through our Institute for Cultural Advancement, be a resource for other artists throughout the County, and assist in our advocacy efforts throughout the year. The three Artist Ambassadors are:
Autumn Kioti
Lindsey Mills
Desiree Reavis
Emerging Artist Prize
Thanks to the support of the Cornelia T. Bailey Foundation, the Cultural Council will launch a new funding program to support Palm Beach County emerging artists. The program will be open to emerging creative professionals in all artistic disciplines focused on professional development. Five emerging artists will be paired with Artist Innovation Fellows as mentors and gain access and introductions to cultural organizations, public art professionals and galleries, as well as funding for materials or supplies. The Emerging Artist Prize will officially launch later this year.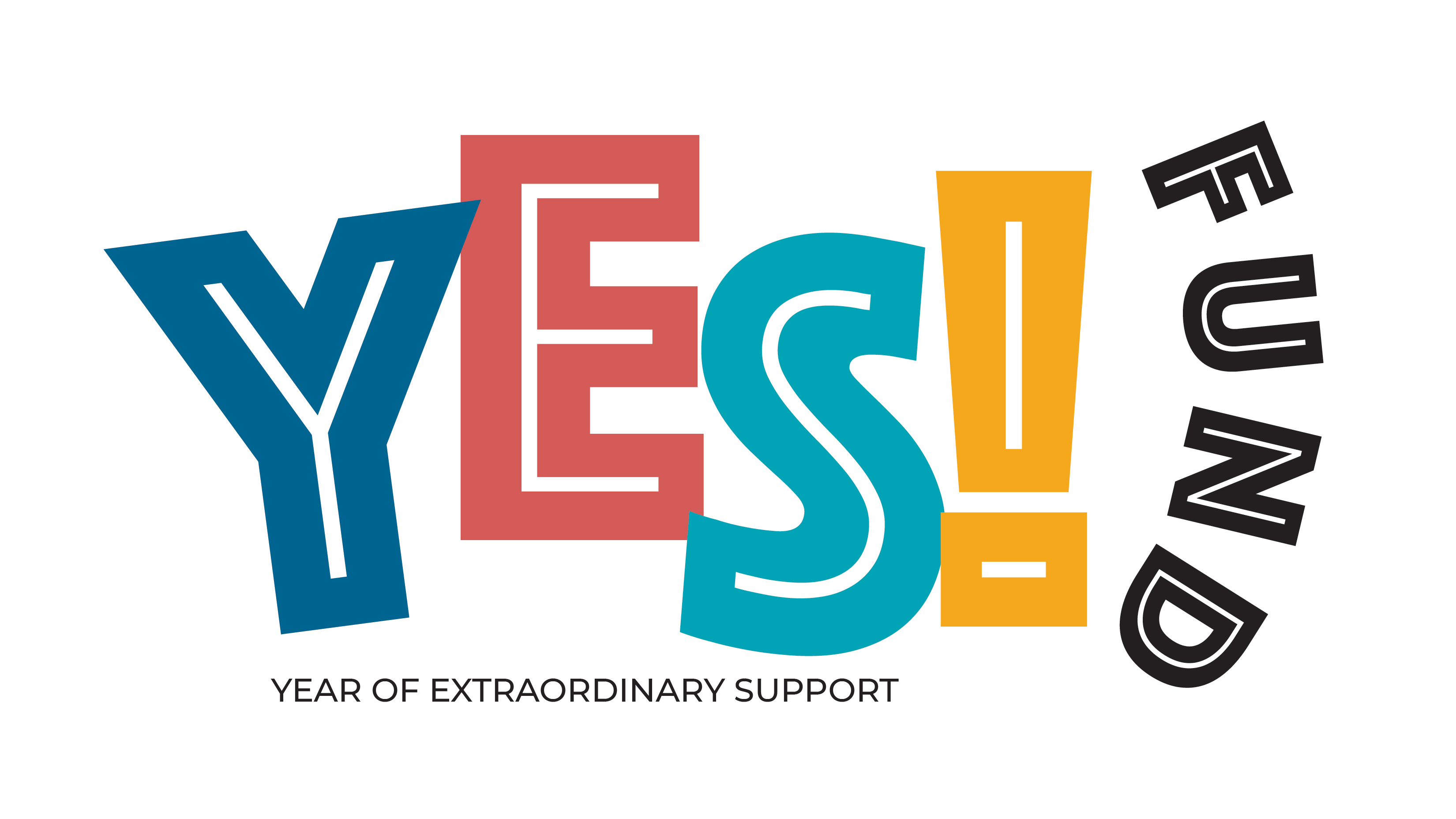 Join us in making a lasting impact on the cultural arts sector in The Palm Beaches. The YES Fund is your gateway to fueling The Cultural Council's mission to champion, grow, and engage the arts and culture in Palm Beach County while empowering emerging artists and cultural organizations in our community. Your generosity can shape the future of arts education, nurture emerging talent, and support growing cultural institutions.
For more information about the YES Fund or to make an additional contribution to these specific initiatives:
Arts Education Fund
Emerging Artists
Emerging Cultural Organizations
Please contact our Associate Vice President of Development, Jessica Lavin, 561-472-3340 or email jlavin@palmbeachculture.com.
The YES Fund's Extraordinary Promise
When you give to the YES Fund, in addition to supporting these needed cultural initiatives, you're also supporting The Cultural Council's ongoing efforts to advocate for and enhance the Palm Beach County cultural arts sector. The Cultural Council is dedicated to promoting cultural engagement, nurturing local talent, and growing our artistic community.